To learn more about a phone number follow the instructions below:
1. Go to the Search tab on the lower left.
2. Tap on the Search engine.
3.Insert the phone number you would like to search.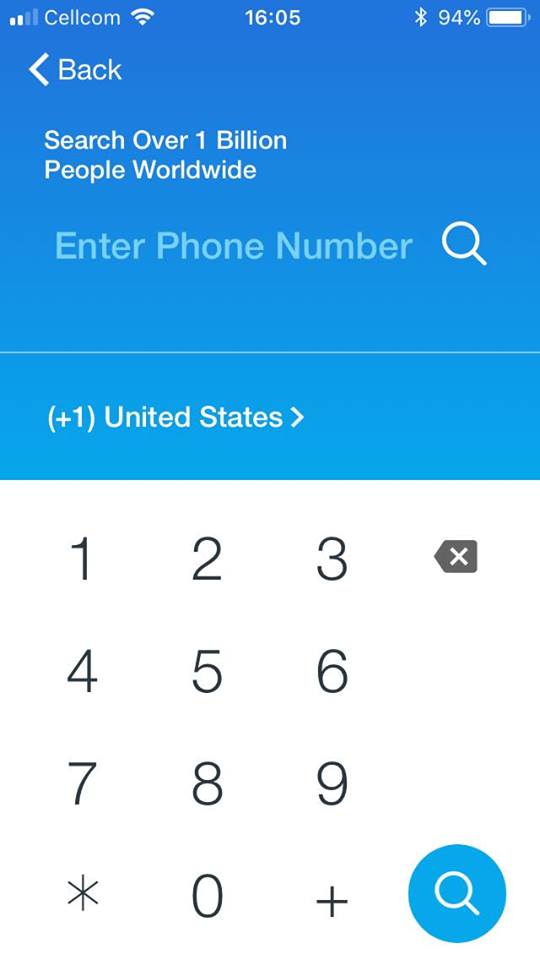 Please Note: You can NOT search with a name only with a phone number.