To add a phone number to your Spam List please follow the instructions below:
1. Go to the Spam tab on the lower right.
2. Tap on Spam List.
3.Tap on Add a Number .
4.Tap on the flag to choose the country.
5.Scroll till you find the country.
6.Tap on Done on the upper right of the list of countries.
7. Insert the phone number you would like added to your Spam List.
8. Tap on OK to confirm.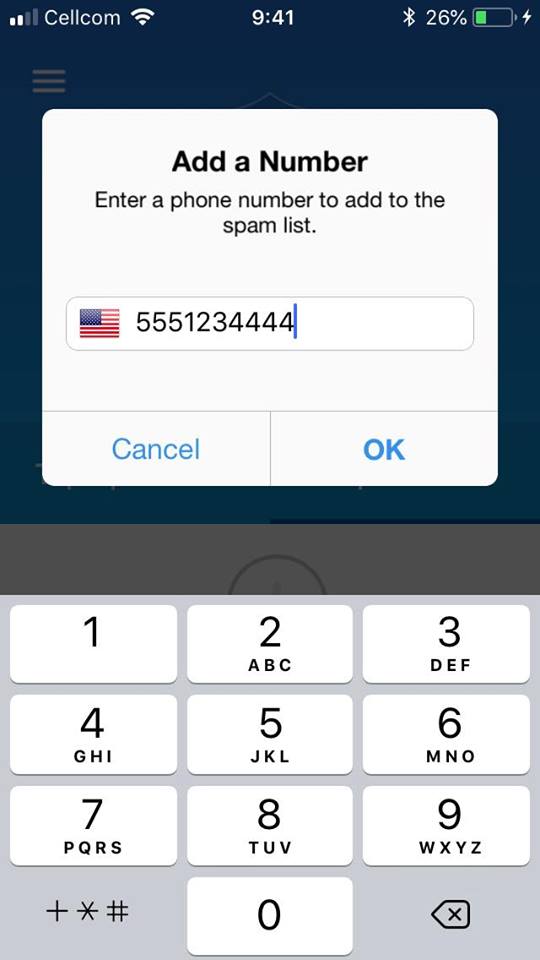 PLEASE NOTE:
Due to Apple's restrictions, we will not be able to block incoming calls from your Top Spammers and Spam List.
Apple does not let any app know what number is calling and not even know when an incoming call is going in.
You can add a number to your Spam List and each time you'll get a phone call from an unwanted number in the Spam List or Top Spammers and Sync.ME will notify you each time you receive a phone call from the marked phone numbers.